Mercedes Repair & Service in Mukilteo & Snohomish County
We'll admit it right up front: we're extremely partial to German autos and love performing Mercedes repair and service. Every Mercedes-Benz is designed to meet exacting standards, and poor maintenance can cause failure of specific parts, leading to failure of entire systems. Don't neglect simple maintenance that can result in poor fuel economy, lack of reliability, costly breakdowns and warranty invalidation. Call the independent Mercedes service and repair experts at Classic Motorsports for quality Mercedes repair and service that's more affordable than dealership service departments.
Classic Motorsports Warranty Work & Guarantee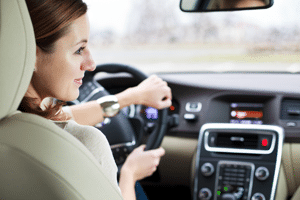 Many Mercedes dealerships would have you believe you must have all service and maintenance work performed at the dealership service department to maintain your vehicle's warranty. This is absolutely not true, as any qualified Mercedes repair and service shop is able to keep your warranty valid, and Classic Motorsports stands behind all work for one year or 12,000 miles.
Mercedes Repair and Service Experts
We keep right up to date with modern Mercedes repair and service techniques, providing factory-scheduled service, maintenance and repair for these automotive masterpieces with precision and skill. We regularly attend German auto service and repair update classes, and have access to the latest in technical automotive information. Also qualified to perform repair and service on BMW, British and German luxury vehicles, and exotic Italian sports cars, when it's time for your next Mercedes service, try our independent Mercedes repair and service shop and save money over dealership service department prices.
Valuestar Certification
Classic Motorsports has been awarded the rating of 'Very High Customer Satisfaction' by ValueStar, which uses multiple criteria to rate local auto service businesses, including professional accreditation and certification, and consumer satisfaction.
Mercedes Repair and Service Experts in Snohomish County
German, British & European auto service & repair in Mukilteo, Edmonds, Everett, Lake Stevens, Lynnwood, Marysville, Mill Creek & Snohomish