Exceptional Classic Car Repair in Mukilteo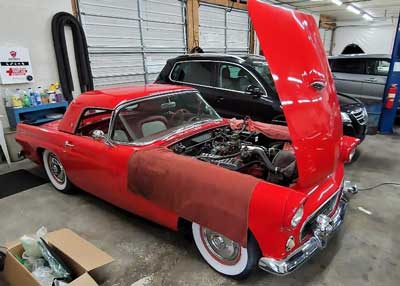 We at Classic Motorsports pride ourselves as being one of the best classic car repair shops in western Washington. We're experts at getting and keeping classic vehicles performing at their peak, and we absolutely love working on these beauties. We carefully and respectfully treat each one like the piece of art it is. Your classic couldn't be in better hands than ours!
Brake System Repair/Upgrades
Dependability Upgrades
Carburetors
Heating & Cooling
Drivetrains
Engine Repair & Replacement
Transmission Service & Repair
Clutch Repair
Electrical System Repair
Steering & Suspension Work
Rolling Projects for Classic Cars
Classic Motorsports specializes in 'rolling' classic car restoration projects. We're happy to outline a get-well program for your classic ride if you want to restore it one component at a time. Keep your baby drivable and keep yourself in coins as you slowly improve your classic's condition. When you're ready to take each next step, come on back and we'll proceed with the program!
Classic Car Repair Experts in Mukilteo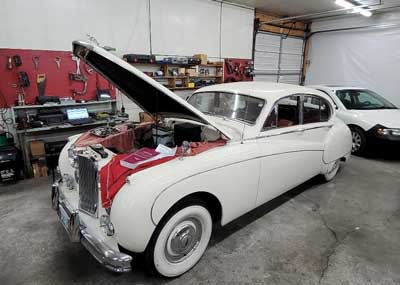 We take the same quality approach to classic car repair as we do to all our later model vehicle auto service and repair. Our team focuses on build lasting relationships with customers by putting quality first in everything we do. It's been the foundation for our business from the time we first opened to the present day, and hundreds of satisfied local customers will attest to that. Just take a look at our reviews, then contact us to schedule an appointment or drop by our shop to ask any questions you may have. We look forward to serving you – and to seeing your classic beauty!
The Absolute Top Choice for Classic Car Repair in Mukilteo
German, British and European auto repair & service in Mukilteo, Edmonds, Everett, Lake Stevens, Lynnwood, Marysville, Mill Creek & Snohomish