Italian Exotic Auto Repair and Service Experts
Italian exotic auto repair and service is what every automotive technician aspires to. But not every tech has the training, expertise and experience to give these work of muscle and art the kind of attention they need and deserve. And most who can charge stratospheric prices. No so here at Classic Motorsports.  The Italian sports car owner's perfect dealership alternative, we do Italian exotic auto repair and service like Pavarotti does opera – but without the stratospheric prices.
Ferrari Service & Repair Experts
In 2014, Ferrari was rated the world's most powerful brand. Who's not familiar with this most famous of names? We certainly are – along with having the knowledge and expertise to keep these beauties performing at the peak levels they were designed for. If you're a lucky owner but hate paying dealership prices for Ferrari service and repair, come see us. Ferrari spoken here!
Lamborghini Service & Repair
Renowned for it's racing engines, Lamborghini service and repair is a highly specialized niche for automotive technicians. We at Classic Motorsorts are a member of the rarified group of 'Lambo' service and repair experts, but without the high prices charged by the dealership. Bring your snorting bull to us for care and feeding, and we'll give it back ready for its next bullfight!
Maserati Service & Repair
Now also producing sedans and SUVs, Maserati is still best known for its sport cars and racing heritage. In the Puget Sound area, Classic Motorsports is known for its ability to perform Maserati service and repair at the levels of precision required to keep warranties valid and the rest of the traffic solidly in the rear view mirror. Bring your Maser to Mukilteo for care and feeding!
Alpha Romeo Service & Repair
Alpha Romeo has really made a comeback recently in the U.S. The beautiful new designs and impressive performance has lunched a renewed buying interest among American exotic car enthusiasts. We're the shop to see when it's time for Alpha Romeo service or repair in Snohomish County and you want to keep your new car warranty valid. Don't let the dealership service department pull a fast one on you. Race your Italian beauty into our shop for white-glove treatment today!
Italian Exotic Auto Repair and Service, and Much More!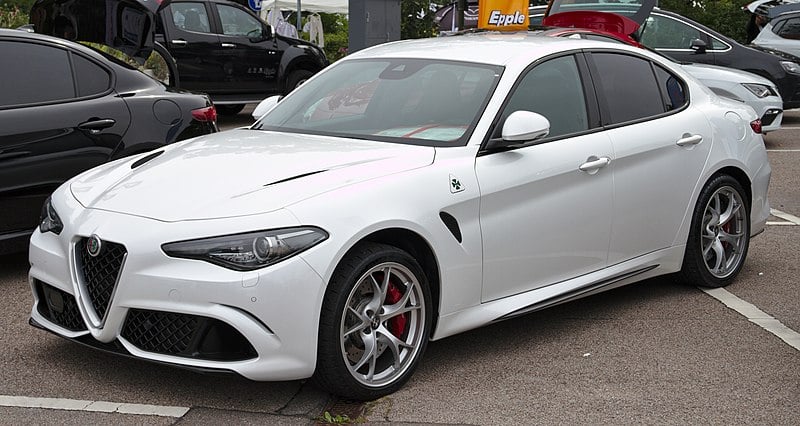 Classic Motorsports is your Italian exotic repair and service expert in the Puget Sound area.  Call or email us to make an appointment for your Italian fire-breather, or for other British or German auto repair and service. We're also factory-trained BMW and Mercedes repair and service experts!
ValueStar Certification
Classic Motorsports was awarded the rating of 'Very High Customer Satisfaction' by ValueStar, which uses multiple criteria to rate local auto service businesses, including professional accreditation and certification, and consumer satisfaction.
Expert Ferrari, Lamborghini and Maserati Service & Repair Experts in Mukilteo
Italian exotic auto repair and service in Mukilteo, Edmonds, Everett, Lake Stevens, Lynnwood, Marysville, Mill Creek & Snohomish