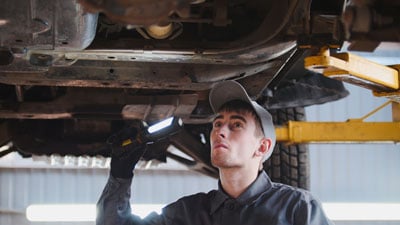 If you own a high-end vehicle like a BMW, you know how important it is to find the right service specialist. You don't want to take your BMW to any shop you happen to come across. Knowing how to find a BMW service specialist will help you make the right choice for your car. 
Ask Your Local Dealer
Your best bet for finding the right shop is to ask your local BMW dealer. While they may have their own shop in-house, they will also know who in your area offers the best service. This is a great way to narrow down your search. 
Ask Other BMW Owners
Whenever you get to talking to other BMW owners, be sure to ask where they bring their cars to get serviced. This is especially important if you meet someone who collects these vehicles or drives them exclusively. Chances are, they will have had many experiences with different shops and will be more than happy to share this information with you.   
Look for Import Specialists
If you live in an area with a wide variety of shops and mechanics, look for the ones that specialize in imports. Not all shops have experience or expertise in BMW service and service for vehicles like them. Looking for the ones that work on them exclusively will almost always be your best option. 
Need BMW Service Near Everett?
If your car is having issues, no matter what kind of vehicle it is, it's important to get professional advice right away. Classic Motorsports can help. Our professional auto services include experienced work on Lexus, Volvo, Cadillac, Toyota and BMW brand vehicles. Contact us today to schedule an appointment with one of our technicians.
Professional BMW Service Near Everett
German, British, European, Classic auto service & repair in Mukilteo, Edmonds, Everett, Lake Stevens, Lynnwood, Marysville, Mill Creek & Snohomish
---
Posted on August 18, 2023 | Published by Ignite Local | Related Local Business