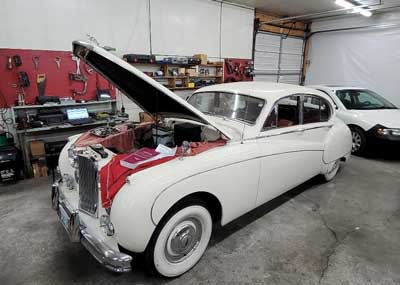 If you own a classic car, keeping it in good condition is probably a top priority for you. If you're going to keep your vehicle in great shape, you're going to need a great repair shop. Knowing why high-quality classic car repair is important can help you stay on top of it. 
Increases Longevity 
When you get high-end auto repair for your classic car, you can count on it lasting longer. A good shop will be able to service your car properly so it can give you many years of enjoyment. With quality repair, you can rest easy knowing your vehicle will stay running longer.  
Promotes Better Performance
Taking your classic car to a top-quality repair shop will help you get better performance out of it. A shop that knows what it's doing will be able to tune your car to the best of its ability. This lets you make the most of your classic car no matter what it is. 
Saves Money
If you take your vehicle to a knowledgeable shop, they'll catch things before they become expensive issues. Having this kind of expertise on your side can end up saving you a lot of money in the long run.  
Need High-Quality Classic Car Repair Near Lake Stevens?
Classic Motorsports is an independent shop providing all types of service and repair. You can trust us for simple software upgrades, transmission and differential upgrades and conversions, complete suspension and exhaust installations, and more. Trust Snohomish County's luxury European, Japanese and American auto repair and service experts and save. Contact us today to schedule an appointment with one of our technicians.
High-Quality Classic Car Repair Near Lake Stevens
German, British & European auto service & repair in Mukilteo, Edmonds, Everett, Lake Stevens, Lynnwood, Marysville, Mill Creek & Snohomish
---
Posted on January 27, 2023 | Published by Ignite Local | Related Local Business