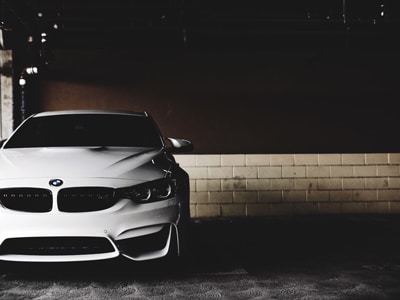 As a BMW owner, you already know how important it is to take proper care of your luxury vehicle. When it's time to visit your local auto specialist, keep these BMW maintenance tips in mind.
Wait to Rotate?
Ask your auto technician when your tires should be rotated. Get on a schedule for this, as well as general tire inspection and pressure checks. Your BMW's tires are one of the (4!) most important parts of your vehicle.  
Go With the Flow
Do you know all the fluids necessary for proper BMW maintenance? Your qualified auto technician should automatically check levels whenever you take your car in for maintenance or repairs. It's a good idea, however, to ask about this, or make sure it's noted on the paperwork.
Halt the Salt
It's critical to keep salt from building up on your BMW. Protect the investment you've made by washing your vehicle often throughout the year, and not just during the winter months. (Just because your car looks clean doesn't mean it is.)  In addition to salt, small gifts from birds and bugs can also damage the paint.
Find BMW Maintenance & Repairs near Snohomish
Maybe you're ready for an alternative to the dealership for your BMW maintenance.  Your manufacturer's warranty is not compromised if you have work done at a qualified service or repair shop.  Classic Motorsports is an independent BMW shop providing all types of service and repair. You can trust us for simple software upgrades, transmission and differential upgrades and conversions, complete BMW suspension and exhaust installations, and more. Trust Snohomish County's luxury European, Japanese and American auto repair and service expert and save.  Contact us today to schedule an appointment with one of our technicians.
BMW Maintenance Experts near Snohomish
German, British & European auto service & repair in Mukilteo, Edmonds, Everett, Lake Stevens, Lynnwood, Marysville, Mill Creek & Snohomish
---
Posted on September 30, 2022 | Published by Ignite Local | Related Local Business