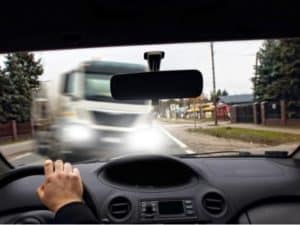 Nothing ruins a day more than being involved in a fender-bender on your way to work in Everett. Not only are you delayed, but you're now faced with the need for expensive car repairs. Regular car maintenance is something you can plan and prepare for. But unexpected repairs due to traffic accidents can come up suddenly. The best way to avoid unexpected repairs is to drive safely and responsibly. Here are several great tips for preventing accidents and keeping your car out of the shop.
Familiarize Yourself with Your Route
While it's impossible to memorize every map for every trip you take, it is important to be as familiar with your route as possible. Using a GPS that provides verbal commands is a good option, but you can also look at the route on your smart phone before you leave.
Remain Focused
Distraction is a major factor in most car accidents. Cell phone usage, loud music and daydreaming can all be huge hazards. Are you serious about preventing accidents? Then remain focused on the road and the cars around you at all times.
Stay Calm
Sometimes driving is frustrating, but don't let traffic and poor drivers get the better of you. Stay calm while you drive so you can pay attention to what's really important: your safety and your car.
Car Maintenance for Preventing Accidents near Everett
Is it time for an oil change and tire rotation, or do you need more extensive car repairs due to an accident? Classic Motorsports can help. We offer a wide variety of maintenance and repair services and will be happy to answer any of your questions. We specialize in a wide range of foreign vehicles, including Ferrari, Jaguar, Lexus and Cadillac.  Contact us today to schedule an appointment with one of our technicians.
Preventing Accidents near Everett: Your Car Maintenance & Repair Experts
Serving Mukilteo, Edmonds, Everett, Lake Stevens, Lynnwood, Marysville, Mill Creek & Snohomish
---
Posted on August 26, 2022 | Published by Ignite Local | Related Local Business