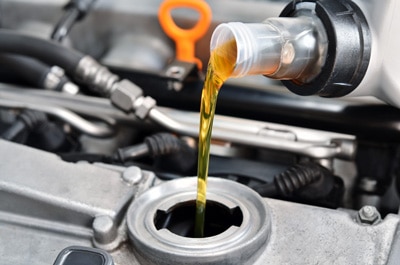 You've heard it's important to check and change your car's oil, but has anyone ever explained why? There are several important reasons this needs to be part of your regular car maintenance routine. Here's why oil changes need to be a serious priority.
Oil Protects Your Engine
Without a functioning engine, you're going nowhere fast in your car. Oil lubricates your engine and keeps it working properly. This lubrication ensures engine parts don't wear out prematurely. Skipping oil changes puts extra strain on your engine, and therefore on your car. Keeping your engine lubricated can prevent needless and expensive car repair.
Oil Prevents Rusting
Rust can do a lot of damage to the internal workings of your car. While rusting is natural for metal as it ages, you can prolong the life of your car's engine by getting regular oil changes. Clean oil is the best way to protect your car. If you've noticed rust under your hood, a trip to the auto shop and some oil may be able to help prevent further damage.
Oil Helps With Cooling
There's nothing worse than an overheated car on the side of the road. The chances of this happening increase significantly when you neglect to change the oil regularly. Fresh oil helps ensure your car doesn't overheat.
Get an Oil Change for Your Car Today!
Are you quickly approaching or already over the mark? Whether it's recommended that you change the oil every 3,000, 5,000 or 7,000  miles (check your owner's manual) we're here to help. Contact us at Classic Motorsports to schedule your car for an oil change. We offer a variety of auto maintenance and car repair services and want to make sure your car is road ready. Save money & get expert BMW, German, British and Italian auto repair and service at our independent shop in Mukilteo.
Get an Oil Change in Mukilteo Regularly from the Pros
German, British & European auto service & repair in Mukilteo, Edmonds, Everett, Lake Stevens, Lynnwood, Marysville, Mill Creek & Snohomish
---
Posted on July 30, 2022 | Published by Ignite Local | Related Local Business