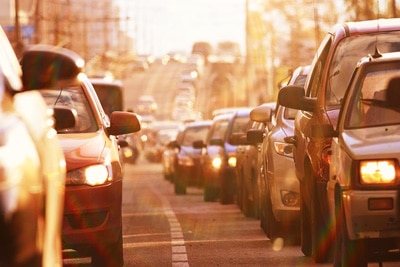 While it's the winter months most car owners worry about, the summer months pose just as many potential problems for your vehicle. The fact is, car maintenance should be a regular part of your routine year-round. It doesn't matter if you're planning a big road trip with friends or family or merely driving to and from work every day, summer car maintenance needs to be a priority. Make sure you take time, sooner rather than later, to have a professional auto specialist examine your vehicle. Here are several maintenance elements to prioritize.
Check Fluids
Elevated temperatures don't necessarily cause your vehicle to overheat, but they can certainly be a factor. Not to mention the fact that you don't want to be stranded on the side of the road during oppressively hot weather. Make sure you have your auto technician check the fluids in your vehicle. Regular oil changes are essential, but have everything inspected to be safe.
Inspect Tires
Your car tires can take a serious beating during the winter, so it's important to have them examined during the summer. Changes in temperature can impact tire pressure quite a lot. Also, ask your local auto specialist about rotating or replacing your tires as needed.
Don't Neglect the Body
While the inner workings of your car are vital, you'll want to take care of the external body as well. Keep your vehicle safe from sun and dirt damage by washing and waxing your car at the beginning and end of the summer. Neglecting to wash your vehicle can result in rusting if left unattended for too long.
Need to Schedule a Car Maintenance Appointment?
Regardless of what you and your car have planned this summer, proper maintenance is imperative. Bring your vehicle to Classic Motorsports for a full tune-up and to address any repairs right away. We service classic cars and trucks and most foreign vehicles, including BMW, Audi, Mercedes and Toyota. For more information, contact us to speak with a professional technician today.
Summer Car Maintenance – BMW, Audi, Mercedes & More
German, British & European auto service & repair in Mukilteo, Edmonds, Everett, Lake Stevens, Lynnwood, Marysville, Mill Creek & Snohomish
---
Posted on April 26, 2022 | Published by Ignite Local | Related Local Business