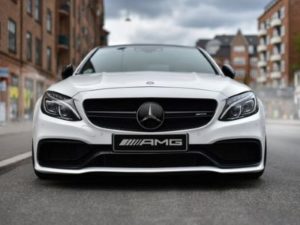 Do you own a Mercedes? If you do, it's likely you're already familiar with how important it is to take proper care of such an incredible vehicle. Regular car maintenance is vital to keep your car looking beautiful and running immaculately. Here are several important Mercedes car maintenance tips you can follow between visits to your local auto specialist.
Park Under Cover Whenever Possible
This may seem like a small thing, but it's actually a very important part of caring for the body of your Mercedes. The sun's rays can be extremely damaging to your vehicle's paint, causing accelerated fading. When able, park your car in a garage or where there is plenty of shade.
Wash and Wax Your Car Regularly
Similarly, slush, dirt and grime can cause scratches on your paint job. Make sure you wash and wax your Mercedes as part of your regular car maintenance routine. Optimally a car should be washed weekly, so many auto owners choose a soft-cloth automatic car wash that uses fresh, recycled water and soft foam brushes to remove dirt and contaminants.
Have the Brakes Checked
Your local auto technician should inspect the brakes on your Mercedes frequently. Address any problems right away. Don't wait, since waiting might make the problem worse.
Need Professional Assistance with Mercedes Car Maintenance in Mukilteo?
Looking for an alternative to going to a dealership for your Mercedes car maintenance? Classic Motorsports can help! Bring your vehicle in for an inspection, maintenance or repairs. We are expert auto technicians for German, British, and Italian vehicles. For more information about our auto shop, visit our website. Contact us today; we'll be happy to schedule an appointment for you!
Professional Mercedes Car Maintenance in Mukilteo
German, British & European auto service & repair in Mukilteo, Edmonds, Everett, Lake Stevens, Lynnwood, Marysville, Mill Creek & Snohomish
---
Posted on February 26, 2022 | Published by Ignite Local | Related Local Business