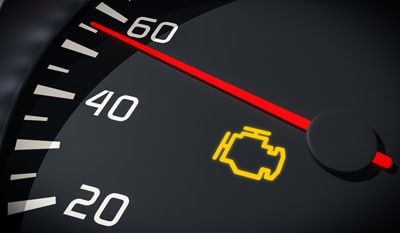 Are you familiar with what all your dashboard warning lights mean and how to respond to each of them? Knowing the following three important dashboard lights and what to do when you see them will keep you and your car safe.
Check Engine Light
If you see a dashboard warning light shaped like a car engine, it's important to take action right away. Don't assume this warning will just go away. It means there's a problem with your car's engine. Sometimes, this warning is accompanied by a loss of driving power. Take your car to an auto technician to have the problem diagnosed.
Check Oil Light
This dashboard warning light is often shaped like an oil can. When you see it, it may mean you've missed an oil change, or it could be something more serious. When your car goes too long without changing the oil, it can cause irreversible damage to your vehicle. Take your car to an auto shop right away.
Brake Light
Obviously, you don't want anything to be wrong with your brake system. Brake light warnings are usually depicted as an exclamation mark inside a circle. This one isn't as easy to understand as the engine and oil change warnings. But it's imperative that you have a specialist examine it as soon as possible.
Need a Professional to Help with One of Your Dashboard Warning Lights near Lake Stevens?
Has one of your car's dashboard warning lights come on? If your car is telling you there's a problem, it's important to get professional advice right away. Classic Motorsports can help. Our professional auto services include experienced work on Lexus, Volvo, Cadillac, Toyota and BMW brand vehicles.  Contact us today to schedule an appointment with one of our technicians.
Dashboard Warning Lights Assistance
German, British & European auto service & repair in Mukilteo, Edmonds, Everett, Lake Stevens, Lynnwood, Marysville, Mill Creek & Snohomish
---
Posted on August 26, 2021 | Published by Ignite Local | Related Local Business