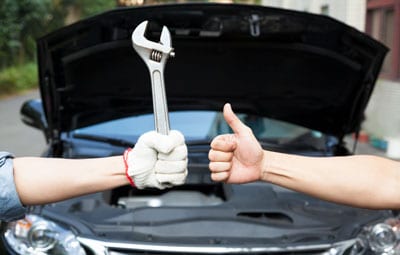 Does your car or truck require maintenance or repairs in Everett? When you're looking for a professional auto technician ask him or her a few key questions before leaving your vehicle in their hands. Experienced, timely car maintenance can keep your vehicle running for years and save you time and money, so take a few minutes to interview your technician.
Do you have experience working on my make and model?
Assuming your auto technician is experienced with your vehicle type is a little naïve; I've done this and the results have been disappointing to say the least. Ask whether the shop has worked with your make and model of vehicle before, especially if you own a European-made vehicle.
Do you belong to any automotive associations?
Since so many auto shops are privately owned and operated, one way to ensure you receive the best possible service is to ask about automotive associations. If they do belong to one, like the Automotive Service Association or AAA, they must follow a set of strict guidelines and standards of compliance. They're required to stay up-to-date on the latest diagnostic and repair procedures and must commit to ongoing training and certification. Repair shops often post their technicians' credentials for customers to see. If you don't see any, you can ask to see them.
Need More Help Finding a Professional Auto Technician?
Whether you're looking for basic maintenance or extensive repair, always be sure you're dealing with a qualified auto technician. You'll prolong the life of your vehicle. Contact us at Classic Motorsports today. Our professional auto technicians will answer your questions and review the many services we offer. We're experienced working on BMW, Toyota and most American-made vehicles.
Professional Auto Technician Serving Everett Drivers
German, British & European auto service & repair in Mukilteo, Edmonds, Everett, Lake Stevens, Lynnwood, Marysville, Mill Creek & Snohomish
---
Posted on July 27, 2021 | Published by Ignite Local | Related Local Business