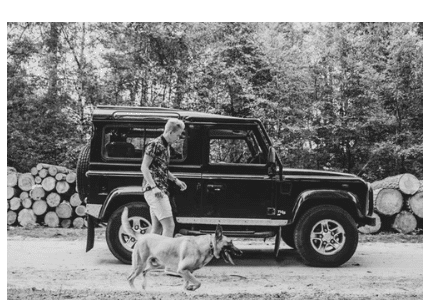 Do you drive a Land Rover in Everett, Washington? While these vehicles are superior to others in many ways, no automobile is perfect. As a proud owner, there are a few common Land Rover repair needs you should be aware of. In many cases, noticing a problem early can save you a lot of time and money. If you believe there's a problem, schedule Land Rover repair services with an auto service center in Everett right away.
Air Suspension Issues
A common Land Rover repair deals with the vehicle's air suspension. This component impacts the ways a car or truck rides. While Land Rovers initially offer a smooth ride, it deteriorates quickly. A auto repair specialist will need to fix the suspension once it begins to sag.
Oil Leaks
Another problem to look for is an oil leak. Even relatively new vehicles can develop this problem. In fact, it's quite common for leaks to develop in the oil cooler lines and valve cover gaskets. If you notice puddles of oil in your parking spaces, schedule Land Rover repair with a certified European repair shop right away.
Parking Brake Failure
It's also not uncommon for drivers to have problems with their parking brakes. If you notice screeching sounds when the brake is engaged, it's time to speak with a factory-trained technician about Land Rover repair.
Need Land Rover Repair Service in Everett?
Do you need Land Rover repair in Everett, Washington? Now that you're familiar with a few of the most common problems that arise, you should be better prepared to spot them. Early detection of an issue is the best way to prevent further damage to your vehicle. Contact Classic Motorsports in Mukilteo today. We've been servicing luxury vehicles for years! In addition to Land Rovers, we're certified to work on German and British-made vehicles, BMWs, Mercedes, and other exotics.
Land Rover Repair Experts in Everett
Passionately serving auto repair & automotive maintenance needs for residents in Mukilteo, Edmonds, Everett, Lake Stevens, Lynnwood, Marysville, Mill Creek, & Snohomish